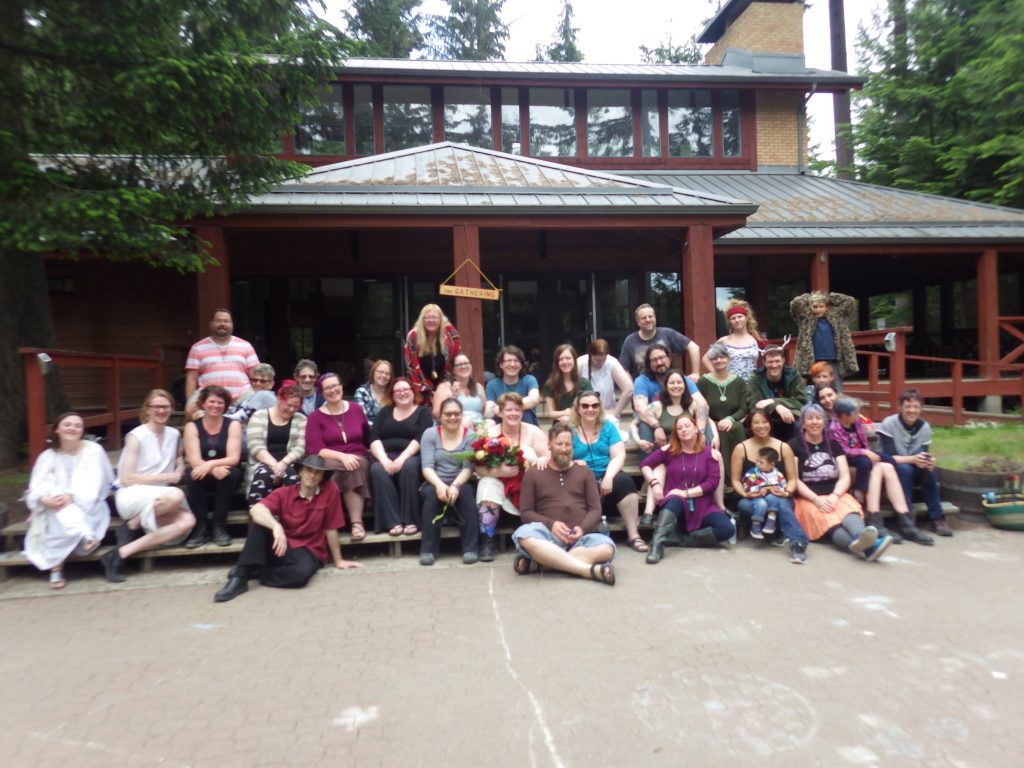 Ready to join and register for the Gathering 2019?
Registration closes May 10, 2019 or when all tickets are sold.  Whichever comes first.
Registration is 3 steps.  Be sure to keep moving through the steps until you get to the "Your attendance is confirmed!" message.  Don't worry, we'll take you through each step!
If you're still deciding if you're ready to register, head to the bottom of the page and join our mailing list for notifications on ticket releases.
Step 1
Register as a Guest Member if you're new or Login if you're a returning Member.  (Check out why Membership is our way.)
Step 2
Pay for you, and if applicable/desired: any additional members of your household, childr(en), vendor's fee and/or contribute to the Scholarship Fund.
Step 3
Complete your Registration Form.  Each adult will need to complete their own form!  Planning to offer a ritual, workshop or discussion group?  We've also got a form for that!  Have items and/or services you want to sell?  Make sure you buy a merchant's license in Step 2 and fill out the Merchant Form (merchants must be registered to attend the event).
Confirmation Package
Now that you've completed all 3 steps, in a few days to a few weeks (it's a manual process done by volunteers) you will receive your confirmation package – our default it by email (to save the trees) unless you marked on your registration form that you want to receive it by mail.
The confirmation package contains information to make the Gathering a comfortable and safe weekend for all ages.  The confirmation package is also your certainty that you are fully registered for the event; anyone who shows up on site and is not registered, will be turned away.
Questions?
Want to think about it?
Become a Guest Member and receive an email when tickets go on sale and when the price will go up.  NOTE:  after registering you will be taken to the payment page as a default (there is but one default to rule the pages).  Don't let that bother you, just head to the menu and go browsing through all the wonderfulness this event and community offers.